Welcome to Wilmcote CE Primary School where we are blessed with a wonderful setting in which the children are able to learn.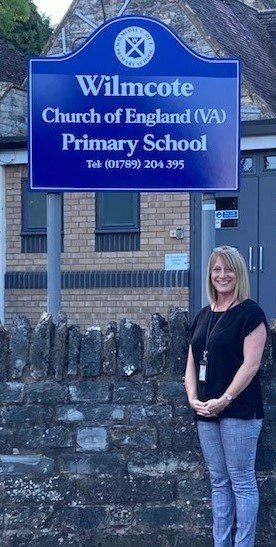 Wilmcote is an inclusive, friendly school where we put children and their families at the heart of everything we do. We are a Church of England School and celebrate our distinct Christian ethos. We encourage children to be respectful, forgiving and compassionate and we provide a nurturing, inclusive and safe community built on Christian Values that inspire positive and trusting relationships between school, families and the wider community.
We are committed to providing the best education within a caring, family atmosphere. In all we do, we aim to instil in our pupils an awareness of their own strengths, abilities, talents and responsibilities so that they can become good citizens in the world in which they live.
We have close links with church in our village, St Andrews, and worship is an important part of daily school life. Education of children is based on a partnership between the child, home and school. In partnership with parents we aim to build up children's self-confidence and enjoyment of their time in school. We welcome your involvement in our school community. We have an active PTA (WSPA) who are always working hard to support the school in many ways.
Our committed and knowledgeable governing body also support us and play an active role in the life of our school.
We are very proud of our school and its achievements. We would love for you to come and visit us. Please ring the school office on 01789 204395 where Mrs Bloom, the Office Manager, will be pleased to help you.
We look forward to your child joining our school and we look forward to meeting you.
Anita Twyman
Head of School